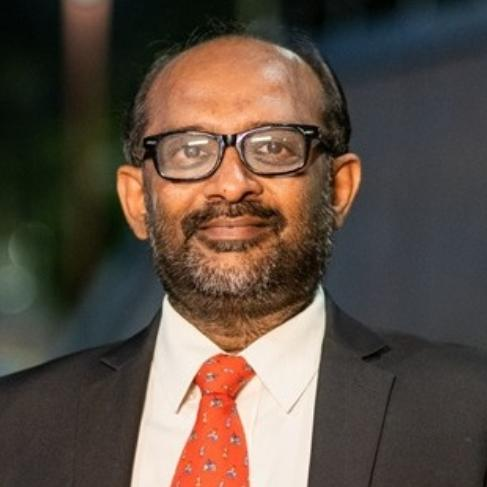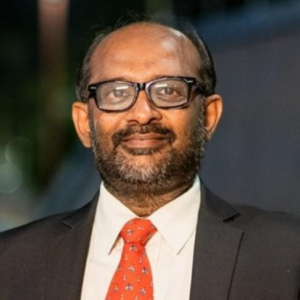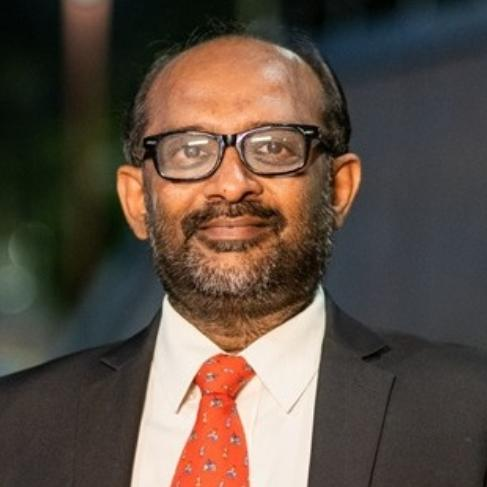 The Founder & Managing Director:
Dr. B. Ramanathan, M.Sc., M.Phil., P.D.C.R., A.C.T.A., QEHS-IAC., Ph.D.,
Founder and Managing Director
ACE International Pte Ltd (ACRA Reg No: 201801015R)
Business & Management, Research & Development, Learning &
Development, Career Consultancy & Services
Reach The Founder & Managing Director
Email: [email protected]; [email protected]
HP:

+65-8332 1430


Web:

www.aceinternational.com.sg
Dr.  B. Ramanathan is the Founder and Managing Director of ACE International Pte Ltd, Singapore. He has 24 years of experiences in Research & Development, Learning & Development and Business & Development sectors.  His research experiences comprised with biomedical science and clinical research areas in a number of renowned institutions including: Bharathidasan University (India), Indian Institute of Science (India), Chang-Gung University (Taiwan), Academia Sinica (Taiwan), National University of Singapore & SingHealth (Singapore), Taipei Veterans General Hospital, National Yang-Ming University (Taiwan). During his career he has published books and peer reviewed articles as well as provided lead talks in seminars, workshops and conferences. Further he has acted as mentors for research projects and received several awards to his academic and research credits.
He is a WSQ-Advanced Certificate in Training and Assessment (ACTA) certified trainer cum assessor and significantly governed the training management and operation including regulatory compliance, auditing, facilitation and course content development for the Workplace Safety & Health, Occupational Hygiene, Company Emergency Response Team, Occupational First Aider, Risk Management and Lead Auditor courses for the Approved Training Provider (ATP) and Approved Training Organization (ATO) affiliated to Ministry of Manpower (MOM) and Workforce Development Authority (WDA) Singapore. He has expertise in Quality Environment Health and Safety internal auditing procedures and supports.
He is currently holding positions and memberships as:
President, Guild of International Speakers and Trainers, Singapore
Vice Chairman, Singapore South Asia Chamber of Commerce and Industry, Singapore
Secretary, Tamil Pattimandra Kalai Kazhagam (Tamil Debate Association), Singapore
Public Relationship Manager, Kibos International Health Foundation, Canada
Board of Advisor, Indian Forum of Educators, India
Board of Advisor, Surandai Students Science Park, Surandai, Tamilnadu, India
Adjunct Professor, School of Business, Vellore Institute of Technology (VIT) Chennai Campus, India
Adjunct Faculty, Department of Zoology, Annamalai University, India
Regional Coordinator, Chithirai Far-East Organization, Global Commercial Connect, Singapore
Associate Member, Singapore Chamber of Commerce and Industries, Singapore
Co-Founder, Organization for Professional and Entrepreneurs Network, Singapore
Member in Adult Education Network, Institute of Adult Learning, Singapore
Member in Global Organization for People of Indian Origin (GOPIO), Singapore
Member in International Association of Innovation Professionals
Life Member in Science and Technical Research Association, Eurasia Research
Life Membership in Abdul Kalam Vision Society, Singapore
Life Membership in Bharathidasan University Alumni Association, India
He is very keen to organize International conferences, symposia, seminars, webinars, training sessions, workshops, awarding programs and competitions all around the world together with right and suitable collaborative joint venturing partners. Further he has acted as mentor and coach for many projects to guide them in various fields at different levels. His burning desire is to offer the professional consultancy services in business and management, learning and development, knowledge and innovative technology transfer segments. He is very much interested to formulate "Institute and Industry Partnership" to provide real time learning, on-job training, experiential learning, internship opportunities and to create better startup ecosystem in the institutional atmosphere. He is passionate in supporting to raise investments and procure business funding supports for companies, institutions and industries who wish to upscale their business operation into next level.