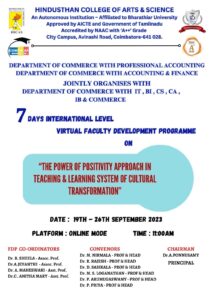 is providing th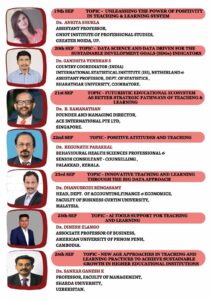 e better opportunity to learn and explore well through experts talk sessions.
It is the right way to procure the support of eminent and expertise personality to share updated knowledge with futuristic focus to speak during the session "The power of positivity approach in teaching & learning system of cultural transformation".
I am happy to be one among them to speak on a selected and useful topic.
Thanks to Dr. Nirmala @Hindustan college of Arts and Sciences, Coimbatore to provide this opportunity to me as a Resource Person.